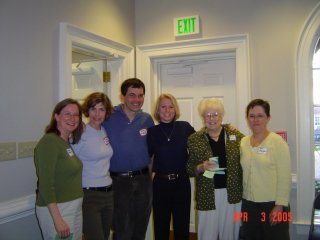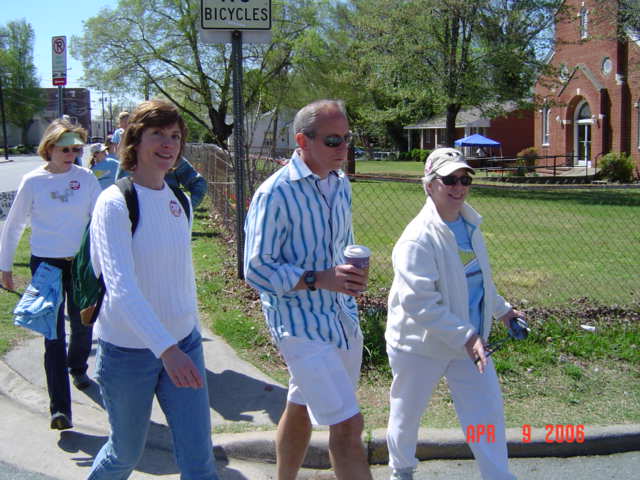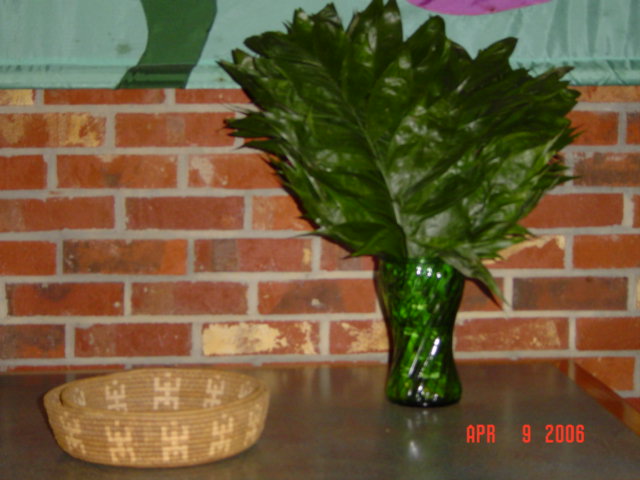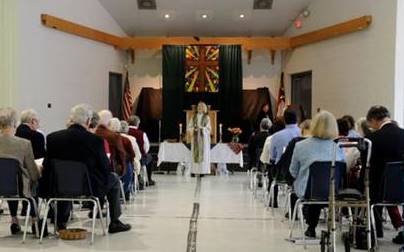 Mid-1990s
Robert Dunham, pastor of University Presbyterian Church (UPC) in Chapel Hill, began to dream of a new church that would grow out of University Presbyterian using the model that helped to form the Church of Reconciliation in the 1960s.
1999
Conversations continued with other pastors and members of UPC regarding the start of a new church in North Chatham County, an area of current and expected growth just south of Chapel Hill.
2002
Conversations began with Salem Presbytery, as the new church would be in their jurisdiction.
Fall 2002
A Task Force was formed with the following members:  Steve Braxton (convener), Robert E. Dunham, William H. Browder, Jr., Rickie Howard, Ray Mims, Glenn Patterson, Walter "Corky" Harris, Mary Donna Pond, Bill Hylton, W. Russ Ward.
2002-2004
The Task Force met quarterly to think and plan about the possibility of a NCD in North Chatham County.
January 2005
Three Task Force members (Bill Browder, Mary Donna Pond, and Rickie Howard) and Mindy Douglas Adams, Associate Pastor of University Presbyterian Church, began meeting over lunch each Friday at Foster's Restaurant.  The group developed a mission statement, wrote a grant proposal, and developed a ministry plan for the new church.
February 10, 2005
Rickie Howard, Mary Donna Pond, and Mindy Douglas Adams met with the UPC Session to present a proposal regarding plans for the new church. 
February 23, 2005
Mindy Douglas Adams met with the Church of Reconciliation regarding the new church and requested funding.
March 1, 2005
Mary Donna Pond and Bill Browder met with the Pittsboro Presbyterian Session to share the new church proposal and to build a partnership.
March 10, 2005
Mary Donna Pond and Rickie Howard presented a financial plan to UPC Session.
March 11, 2005
Target letters were sent to UPC members in the geographical area of the new church.
March 15-25, 2005
Follow-up calls made to those who received letters.
April 3, 2005
The first public meeting for those interested in the new church was held in Vance Barron Hall with over 35 in attendance.(Childcare was available)
June 2005
The Work Group submitted a grant proposal to Salem Presbytery to be approved for the General Assembly.  Requested: $97,000 over five years.
Summer 2005
Those interested in the new church gathered weekly in the UPC youth center for Sunday school class using Earl Johnson's Witness Without Parallel:  Eight Biblical Texts that Make Us Presbyterian.  Fellowship events were held once a month:  an ice cream social at Fearrington Village , a pool party at Heritage Hills pool, and a picnic at Talking Tree State Park at Jordan Lake .
October 2005
Vesper services were held every Sunday night at the Talking Trees pavilion at Jordan Lake
 November 2005
Vesper services moved to Summit Governors Village Apartments Community Room, thanks to Stan and Georgia Campbell.
General Assembly awarded five-year grant to the new church.
A new name was chosen, Chapel in the Pines Presbyterian Church.
February 2006
Reverend Mindy Douglas Adams became Organizing Pastor
March 5, 2006
First morning worship held, meeting at Captain John's Dockside Restaurant.  Worship was held on the first, third, and fifth Sundays.  On the second and fourth Sundays, the congregation visited other area churches together.
June 4, 2006
First members received (Pentecost Sunday)
June 11, 2006
Commissioning of members from University Presbyterian Church
September 2006
Began worshipping every Sunday morning
Began children's Sunday school
October 1, 2006
Launch Sunday, attended by more than 100, followed by lunch.
November 2006
100% of members made financial pledges for 2007 budget
 February 2007
Moved to North Chatham School for weekly worship and Sunday school
August 2007
Entered into formal agreement with Lindley family to purchase 12 acres of land off Mann's Chapel Road
August 16, 2007
First baby born to congregation member (Scott Goudy)
September 2007
First Blessing of the Children and Animals
October 21, 2007
Groundbreaking for Take and Eat Food Pantry facility
November 2007
First baptism (Scott Goudy)
April 22, 2008
Salem Presbytery agreed to charter Chapel in the Pines and appointed an Administrative Commission to do so
May 4, 2008
Chapel in the Pines Presbyterian Church, U.S.A., was chartered; first Elders and Deacons were ordained and/or installed, and The Reverend Mindy Douglas Adams was called and installed as the first Pastor
August 24, 2008
Received 100th member
January 2009
Finalized purchase of 12 acres of land on Great Ridge Parkway, adjacent to the Briar Chapel development.  The land was a tract sold to us by Bob and Shirley Lindley.
March 2009
Chose WKWW Architects and Riggs-Harrod Builders as the design/build team for a new building
April 2010
Capital Campaign launched to raise funds for building
June 2010
Successfully completed campaign to raise building funds
August 2010
Terminated contact with WKWW architects and Riggs-Harrod Builder design/build team and hired Keith Shaw as architect for the project.
February 2011
Ceremonial groundbreaking
May-August 2011
Mindy Douglas Adams took sabbatical leave.
August 2011
Timber Raising Ceremony
December 11, 2011
First worship service in new building on a crisp, sunny winter morning with more than 200 people attending.  The Rev. Landon Witsett, Vice-Moderator of the Presbyterian Church (USA) participated in the service.
January 2012
Service of Dedication for the sanctuary building
2013
Second Capital Campaign
February 2016
Pillars of Faith Capital Campaign Launched
February 2016
Mindy Douglas accepts a call to be Pastor of First Presbyterian Church, Durham, NC.  Last Sunday at Chapel in the Pines is April 3, 2016.
July 2016
The Rev. Dr. B. Lynn Stall began serving as Interim Pastor.
December 11, 2016
Ground-breaking service for fellowship hall.
May 2017
Mitzi Lesher-Thomas resigned her position, effective May 12, 2017
June 2017
Fellowship Hall construction complete
June 2017
Joint Vacation Bible School held in fellowship hall, including Mt Zion Baptist, Haw River Baptist, and Evergreen United Methodist Church
September 2017
Hall-4-All day-long dedication and showcase of new space for the community
November 2017
Andrew S. Taylor-Troutman was called by the congregation as its new pastor on November 5.
December 2017
Farewell celebration for Interim Pastor Lynn Stall on December 17
January 21, 2018
Andrew Taylor-Troutman leads worship for the first time at Chapel in the Pines.
July 8, 2018
Salem Presbytery installs Andrew Taylor-Troutman as Chapel in the Pines' second pastor.
February 2019
Chapel in the Pines certified as First Year Earth Care Congregation by the Presbyterian Church (U.S.A.).  Click here for more information.
March 2020
First online worship service in response to COVID-19 virus pandemic
March 2021
Chapel in the Pines became an Earth Care Congregation.  Click here to read the award letter.
Spring 2022
Successful POMS (Program for Outdoor Ministry Spaces) campaign to raise funds to improve the playground, build a gazebo in the remembrance garden, build an outdoor pavilion, and create an amphitheater, all to better utilize the land on which our church stands.