Serve+Support+Share+Champion+Reach+ Pray
"We are called to stand by those who suffer
not only to comfort them
but also to seek justice
so that the suffering does not continue.
Being change agents is not an easy task,
but we must dream and hope
and work for something better for all."
Amanda Craft, former mission coworker, Guatemala
"Walking with Guatemala Sisters in Faith" weblog
March 8, 2013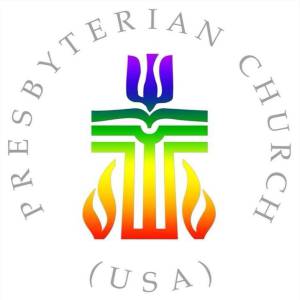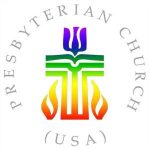 ---
The Mission and Service Committee invites you to share your ideas.  Monthly meetings are open to anyone interested and are held regularl

y on t

he second Sunday of each month, following the 2nd Sunday lunch.
Mission Statement
The Mission & Service Committee reflects the mission of Chapel in the Pines to show forth the love of God by caring for those in need, locally and globally.  We work to identify needs in our community, especially focusing on north Chatham County.  We work with other congregations in our area to try to help those in need in this community.  As a committee, we also try to inform the congregation at large of the needs identified and encourage volunteer participation in programs to meet those needs.  Globally, we have chosen to support a mission worker in Guatemala and a theological mission program in that country.
Chapel in the Pines supports organizations and ministries with financial help, with prayer, and with volunteer assistance to show forth God's love.  We are working hard to connect our worshiping community with what God is doing in Chatham County.  Where is God calling you?
---
LOCAL MISSIONS
Chatham Habitat for Humanity
Chatham Habitat for Humanity works to change substandard housing conditions throughout Chatham County by making home ownership possible for low-income families.  Chapel in the Pines volunteers gather on certain Saturday mornings to help build homes from the ground up to the final move-in day.  Volunteers are needed for building and providing lunch for the work crew.  Click here to contact our coordinator.
Since 2006, Chapel in the Pines has helped construct more than ten Apostle Build homes with other area congregations.
Ways to serve:
Join a work team
Prepare and serve lunch on work days
Take and Wear Clothes Closet
This ecumenical ministry, located at Lystra Baptist, provides new and gently worn clothing and shoes to those in need in our community.
Ways to serve:
Donate clothing and shoes, in good condition, for all ages.
Assist in sorting the clothing on Thursday mornings from 10 a.m to 12 p.m.
Help distribute clothing to families during Saturday morning openings.
Take and Read Book Club
Reading makes a difference in children's lives. Having books in their homes improves academic success for children, yet low-income children often have limited or no access to books. Take and Read provides books for children who may have few books in their homes.  New or gently used books are given to Chatham County agencies, encouraging parents to read to their children, and to children and teens. Books are given to food pantries, preschool and after school programs for low-income children, health clinics, and other social service agencies.
Ways to serve:
Donate new or very gently-used children's books
Donate simple coloring books and crayons
Donate book store gift cards, even those that are partially used
Donate cash (check payable to Chapel in the Pines marked "Take and Read")
The Farm at Penny Lane 
The Farm at Penny Lane (part of the UNC Center for Excellence in Community Mental Health) is a therapeutic farm providing holistic healing environment for clients with multiple and persistent disabilities. The Farm is located on 40 acres in northern Chatham County and partners with individuals with mental illness to grow nutritious food for themselves and others.  At the Farm, you will find integrated, community-based therapeutic programs in an inclusive farm setting.  The Farm includes a horticultural therapy program, yoga for wellness, field-to-fork cooking classes and other initiatives.  Volunteers are welcome to participate in workdays every Friday 10-Noon when clients, staff and volunteers come to the farm and work in the garden. At the workdays, we build community, ensure sustainability and learn together.  Several Saturdays during the year, The Farm schedules a large Work Day when there may be some building projects, and other larger-scale projects as well as the other usual farming/gardening projects.
Volunteer opportunities include:
Planting, tending, and harvesting in the garden
Occasional painting and small building projects
Preparing new growing areas to expand the harvest
Working with the PAWS program at the Farm where service dogs receive training
Sharing your expertise on bees, gardening, horticultural therapy, aquaponics
To learn more about this exciting farm just down the road from Chapel in the Pines, visit their website (
click here
).
Youth Development Center
Volunteers from Chapel in the Pines visit the young women at the Chatham Youth Development Center in Siler City twice each month.  The visits include encouragement, conversation, creating art, playing games, eating snacks, and sharing stories.
Volunteers are needed to:
Visit the girls (training is required)
Provide snacks
Tutoring Program
Volunteers from Chapel in the Pines and Mount Zion Baptist Church work together to provide after-school tutoring for children in need.  Currently meeting on Wednesday afternoons for tutoring at Chapel in the Pines and some Saturdays for enrichment with music, art, and youth hand bells.
Volunteers are needed to:
Assist with tutoring students
Provide enrichment programs
Communities in Schools
This Chatham County program surrounds students with a community of support, empowering them to stay in school and achieve more in life.  Chapel in the Pines gave the local portion of the 2017 Pentecost Offering to this program.  We also give funds from our annual Mission and Service budget.  Visit their website for more information.
UPLIFT/Circles Chatham
The mission of UPLIFT (formerly Circles Chatham) is to equip people who are struggling financially with access to the opportunities, education, relationships they need to become self-sustaining.  Visit their website for more information.
Chapel in the Pines provides support for the Fuel Up program at Perry Harrison Elementary School.  Fuel Up is a back pack program helping food-insecure children.  Food is sent home with children for weekends, holidays, and summer break when school lunches are not available.  Visit their website for more information.
Chatham Literacy Council
This agency helps adults acquire the literacy and skills they need to function in society.  It provides free tutoring, high school equivalency preparation, citizenship preparation, English as a Second Language, and digital literacy.   Visit their website for more information.
---
GLOBAL MISSIONS
Mission co-worker in Costa Rica – Rev. Dr. Karla Koll
Karla Koll serves as professor of history, mission, and religions for the Latin American Biblical University (UBL), an interdenominational institution located in San Jose, Costa Rica, which has been training Latin American church leaders for over 80 years.  Chapel in the Pines has contributed funds to the University for much needed computer equipment to be used for online extension classes reaching students throughout the region.
Karla writes in one of her newsletters, "Teaching and learning are at the heart of a university.  Over the past year I have taught courses on mission and on the history of Christianity around the world to students in Honduras, Peru, Ecuador, Curacao, and the United States."  Karla is married to Francisco Javier Torrez Bermudez, a native of Nicaragua.  They are the parents of an adult daughter, Tamara Torrez-Koll.
Ways to serve:
Read Karla's monthly prayer letter
Remember and keep Karla and the people in Costa Rica in your prayers
Provide financial support through PCUSA Mission for Professor Of Church History, Mission, & Religion, Guatemala, E200373
Central American Evangelical Center for Pastoral Studies (CEDEPCA)
CEDEPCA (Centro Evangélico De Estudios Pastorales En Centro América – the Protestant Center for Pastoral Studies in Central America) is a training center, based in Guatemala City, that provides safe, accepting, creative spaces where women and men from many different Christian traditions can deepen their faith while they strengthen their ability to confront the key issues facing their communities.
CEDEPCA empowers women to overcome the obstacles and challenges they face living in a society that is patriarchal.  Training is provided to help women become leaders in their churches and communities.  A birthing center in the village of Cahabon, the Casa Materna Ana Sayre, was established through CEDEPCA's women's ministry to help pregnant women in remote areas have a free and safe place to finish their labor close to a health center.
CEDEPCA's seminary prepares men and women to go into their communities and offer leadership as they wrestle with significant issues.
CEDEPCA's disaster ministry equips people to help prevent and respond to the damage caused by disasters.
Through immersion experiences and work projects, CEDEPCA offers visitors from the international community a taste of everyday life in Guatemala.
Ways to serve:
Pray for CEDEPCA personnel as they facilitate theological training, reflection, and pastoral practice in Guatemala and Central America.
Continue to support CEDEPCA programs financially through PCUSA Mission:Biblical, Theological and Pastoral Training Program E047879
Other PCUSA giving to Guatemala:http://www.pcusa.org/give/online/
Presbyterian Coffee Project
The Presbyterian Coffee Project supports small scale farmers across the world by serving and selling fairly traded coffee from Equal Exchange. In addition, fairly traded teas, cocoa, chocolate bars are also available for purchase.
Ways to serve:
Purchase fair trade items which are available in the narthex.

Presbyterian Disaster Assistance enables congregations and mission partners of the Presbyterian Church (U.S.A) to witness to the healing love of Christ through caring for communities adversely affected by crisis and catastrophic events.

Presbyterian Disaster Assistance (PDA) is the emergency and refugee program of the Presbyterian Church U.S.A. The core budget, including staff and administrative costs, is funded through the One Great Hour of Sharing, and its program work is additionally funded through designated gifts.