Chapel in the Pines Presbyterian Church
Week in Pictures
May 22, 2020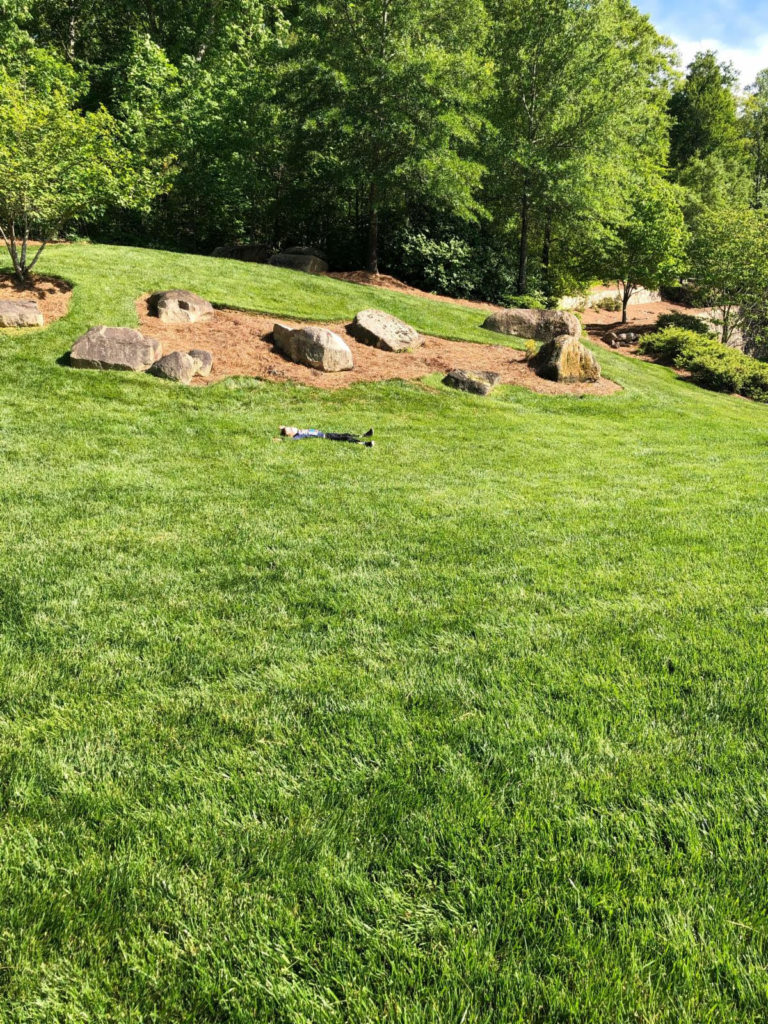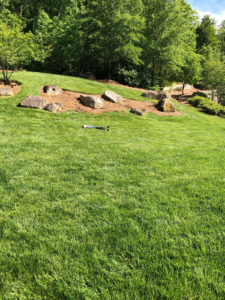 Dear Friends,
Sometimes a single image can bring a smile to your heart.  This is how I feel about the wonderful picture Lisa Walston shared of her son Patrick enjoying the grass at Briar Chapel.  Look at that little body floating in a sea of green; at first glance you might miss him.  Such a peaceful, joyful picture.  Can you feel it calling you to join him or to go find your own patch of grass and watch clouds float by?
Sheltering at home has certainly forced me to slow down, reflect and find time to indulge my inner child. I hope you find a patch of grass and do some cloud watching.  If you do, please thank Patrick. (And take a picture to share!)
Next Sunday, May 31, Chapel in the Pines will receive a special offering, the Pentecost Offering.  This offering is all about children.  Your financial gifts will help the church encourage, develop, and support their young people, and also address the needs of at-risk children. 40% of the Pentecost offering can be retained by individual congregations wanting to make an impact in the lives of young people within their own community. The remaining 60% is used to support children-at-risk, youth, and young adults through ministries of the Presbyterian Mission Agency.  This year Chapel in the Pines will share your gifts with the Community in Schools of Chatham County (CIS).  The mission of this organization is to surround students with a network of support, empowering them to stay in school and achieve in life.
Andrew invites all of you to continue to share videos of you and/or your family passing the peace to use in the online worship services. Thank you for taking the time to do this.
If you'd like to help with the worship services – read scripture, sing, play an instrument – please let Andrew know.  He welcomes any suggestions, ideas or offers to help.  You may email him by 
clicking here.
May you be safe, may you feel loved, may you feel peace, may you find time to indulge your inner child  🙂 …namaste.
Monster hugs,
Nana (office manager)