Take and Eat Food Pantry Shopping
Next time you go grocery shopping, pick up a few things for the Take and Eat Food Pantry.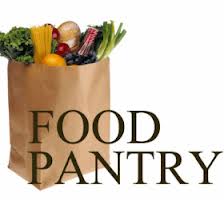 The food pantry is currently short on funds, so to help anyone interested in donating food here is a list of the most needed items and where I consider the best place to buy them. I hope this helps you all with your decisions in what to buy. This is a list of items currently needed the most for food pantry.
Mike and I have currently stocked piled the following items for 2nd Tuesday handouts:
Green Beans
Corn
Peas
Mixed Vegetables
spag. Noodles
Canned Beans
All bought when they were being offered at a very low price.
Weekly we generally buy:
From Dollar Tree: Oatmeal, canned meats (mainly chili with or without beans, chicken bologna) pancake mix & pancake syrup. These items are only $1 each which is not a bad price.
Other items (that food pantry is no longer buying) are:
breakfast foods
canned fruits
Still other items always needed are:
So keep you eyes open for good specials atour local stores. However, a great place to buymuch of these items is Aldi's (one off 751 by Southpoint).
Things we can always use that are best found at Aldi's are:
Mac & Cheese,
Soups,
Canned Chicken,
Chef BRD type products,
Tuna,
Canned Fruits,
Breakfast Foods
I hope this helps you have an idea of what is needed at this time. Thank you everyone foryour consideration of pantry needs and your continued support.
Debbie Sears