Survey Results – Website Redesign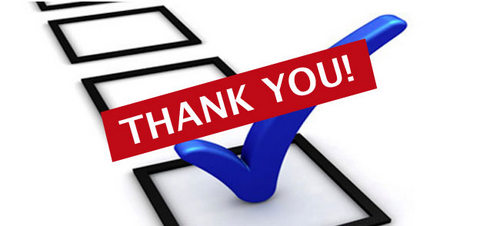 In August and September of 2015, the Chapel in the Pines Website Redesign Task Force invited input from members and friends using an online survey. A total of 61 people responded to the survey.
43% of respondents visit the church website weekly or more frequently; 16% visit monthly; 38% visit occasionally; 4% never visit the site.
60% found it easy to find what they were looking for on the site; 40% found it somewhat difficult; none indicated it was impossible to find what they wanted.
62% visit the site often for the member directory; 38% for news and event notices; 30% for the church calendar; 30% for the weekly bulletin; 10% for sermon (text and podcast); less than 10% for Session minutes, online giving link, and pledge form.
77% access the website using desktop or laptop computers; 38% use tablet devices; 45% use smart phones (multiple answers were allowed).
41% felt a new website should be designed for those seeking a church; 70% felt it should be designed for use by members and friends; 30% indicated both (multiple answers were allowed).
94% of the respondents described themselves as a member of CITP or child of a member; 4% were non-member friends who regularly attend worship at CITP; 4% responded "other."
The Task Force thanks all who took the survey. Those who elected to give their name with their response will be contacted directly to answer questions or get further information on comments. If you were unable to take the survey but are interested in knowing more, sharing input, etc., please contact a member of the task force:
Al Schalk
Monty Brekke
Jeff Morehouse
Mary Donna Pond
Bob Warren