POMS Update – Playground
CLICK HERE TO CHECK OUT THE PLAYGROUND DEDICATION.
---
"Let the little children come unto me for theirs is the kingdom of heaven." Matthew 19:14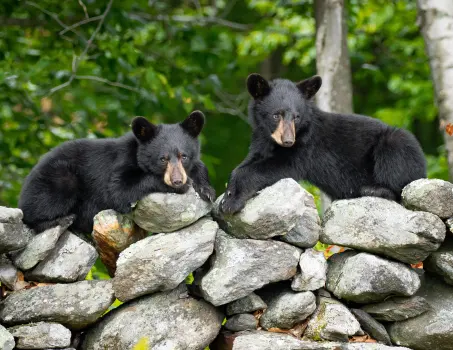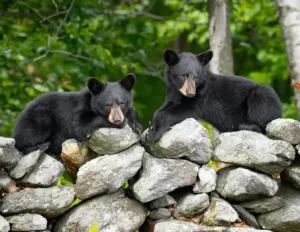 Bears will be on the Playground Week of July 17
You read this correctly. Bears Playgrounds, our provider of the POMS Project playground structure, will be onsite the week of July 17 to unload and assemble our new playground structure. The company uses natural materials, including whole, round Northern White Cedar logs. The new structure gives us a safe, inviting play structure that includes:
3 tower structures with wooden rooftops
Suspension bridge with wooden rails
Log rope climber
Spiral climber
Angled climber
Monkey bars with landing platform
6' wave slide
Large tree hugger climber
Large rock wall
Faux tree log tunnel
Playhouse
The team from the family-owned Bears company will drive 11 hours from Lima, NY, near Rochester, to fully install and test their playground structure. They anticipate beginning assembly Tuesday, July 19, and finishing by Thursday morning, weather permitting. The total cost for the playground is just under $32,000, including the installation and the separate delivery of mulch.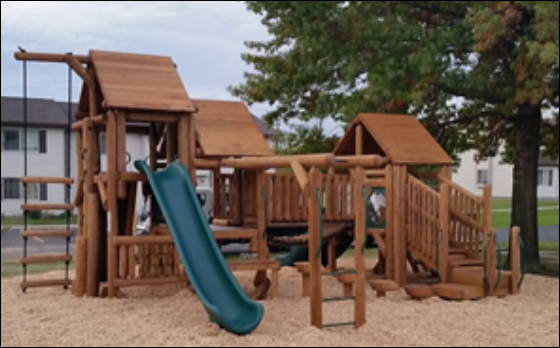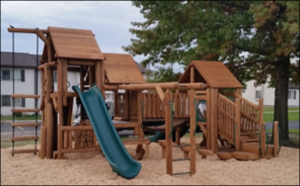 This image of a Bears Playgrounds Swiss Tree Fort Village features elements of the new campus playground.
Our playground will be very similar to this.

---
Volunteers Welcome Sat. July 23 to Spread Mulch
Our playground cannot open until we meet the safety requirement of a 9"-12" layer of loose mulch spread around the structure. Come join the CITP volunteers who will distribute the mulch July 23 at 9:00 a.m. Bring gloves, a pitchfork or shovel, and your enthusiasm for creation.
---
On Sunday, July 24, we will have ribbon cutting ceremonies with both the 9:15 a.m. and the 11 a.m. services.
---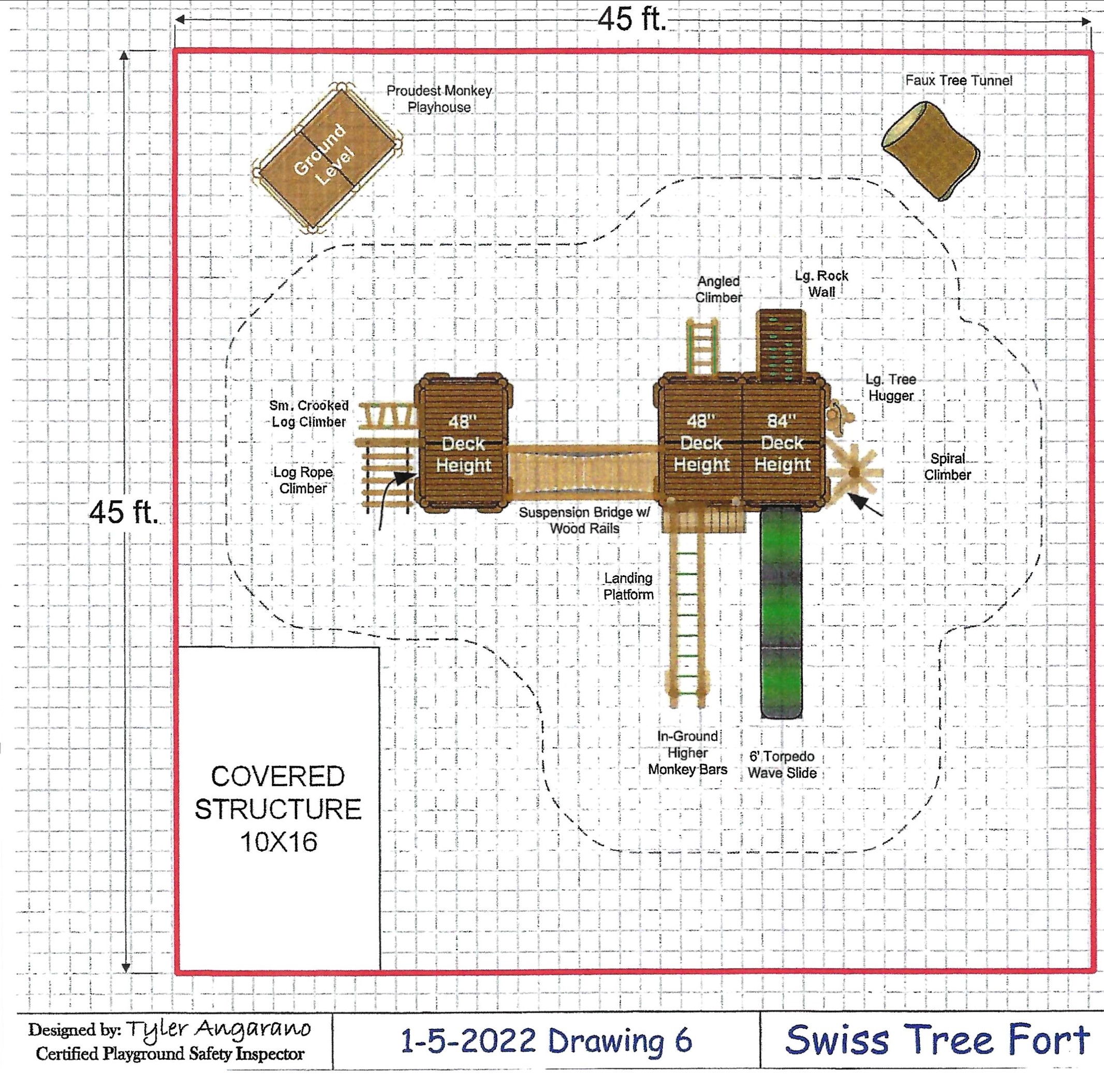 Area is approximately 45 feet by 45 feet.
---
Funded by 88 Donors, including Climbers and Sliders
We are still welcoming donors! To date, the POMS initiative has received 88 pledges, an amazing amount of participants. Stan Campbell remarked that three children met him at the POMS celebration and each handed him $20 donations. He calls it a great lesson and "a great example of the excitement of a shared fundraising effort among all ages to enhance an already meaningful ministry at CITP."
Bears Playgrounds quotes the children's TV pioneer and Presbyterian Minister Fred (Mr.) Rogers: "Play is often talked about as if it were a relief from serious learning. But for children, play is serious learning!"
For Chapel in the Pines, that harkens to many, many beautiful days in our neighborhood.