Interim Pastor Named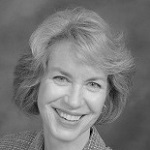 Chapel in the Pines joyfully announces the hiring of the Reverend Dr. B. Lynn Stall as Interim Pastor. She will begin her one-year tenure on Sunday, July 17th and will preach that morning at 10:30 a.m.
In the spring of 2016, Chapel in the Pines' beloved founding Pastor, Reverend Mindy Douglas, accepted a call to serve as Pastor and Head of Staff at historic First Presbyterian Church in Durham. She left her position at Chapel in the Pines in April after serving there since 2006.
Reverend Stall, the new Interim Pastor, is well known in North Carolina, particularly in the Triangle, having previously served as Associate Pastor at University Presbyterian in Chapel Hill, and most recently as Stated Supply Pastor at Milner Memorial Presbyterian Church in Raleigh. She also served at North Raleigh Presbyterian Church and Rumple Memorial Presbyterian Church in Blowing Rock. She attended Furman University and received a Doctorate of Ministry from Columbia Theological Seminary in Decatur, GA.
Reverend Lynn Stall's extensive experience equips her well to lead Chapel in the Pines for the coming year as the church identifies new pastoral leadership to continue the promising and rapid growth of its ministry.
Chapel in the Pines PC is located at 314 Great Ridge Parkway, off Mann's Chapel Rd in Chapel Hill, serving communities in Chapel Hill and north Chatham County. The church was founded in 2006, purchased 12 acres land in 2009 near Briar Chapel development, raised building funds and completed construction of a building housing the sanctuary, offices and classrooms in December 2011. Successful capital fund campaigns have assured funding sufficient to build an architecturally complimentary fellowship hall. The congregation is welcoming, growing in faith, and active in a variety of local and international ministries, offering "welcome, worship, and witness" to all.