Alternative Gift Market
Need ideas for loved ones on your Christmas list? Please consider making a gift/donation in their honor at the Chapel in the Pines' Alternative Gift Market!
The Market will be held in the Fellowship Hall on Sundays, December 3rd and 10th, following worship. Sponsored by the Mission and Service Committee, the Alternative Gift Market supports both local organizations (Fuel Up, Youth Development Center, Take and Eat Food Pantry, Take and Read Books, The Farm at Penny Lane, Chatham Habitat for Humanity and the Chatham County Literacy Council) and global organizations (Francisco Coll School, Casa Materna, and Pachaj Health Post in Guatemala). In addition to monetary gifts, scallop shell ornaments and crocheted necklaces will be available.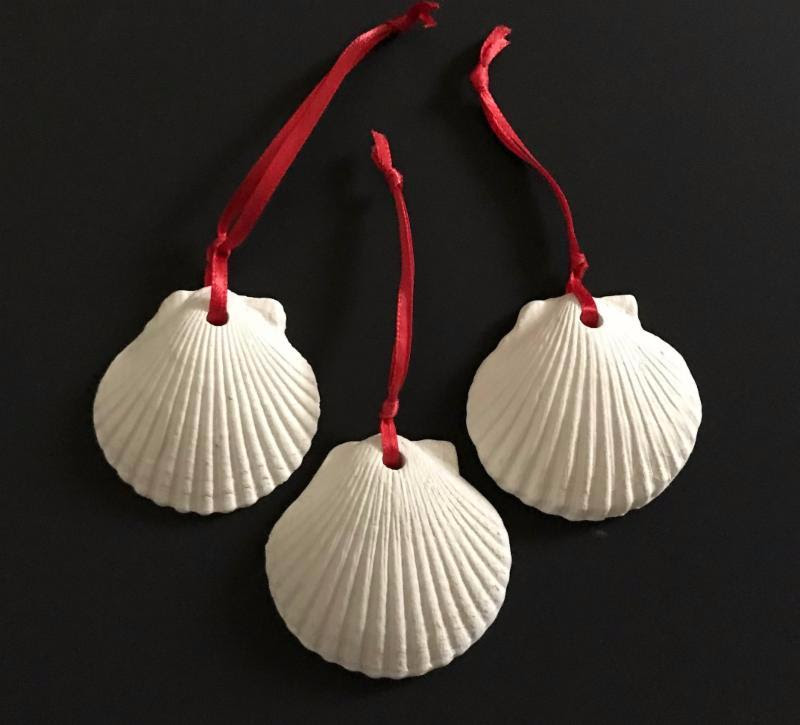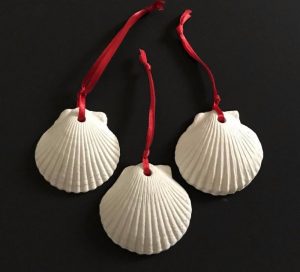 Each scallop shell is made of white earthenware clay pressed into a mold made from a shell found on a North Carolina beach. These ornaments were made by Karen Fisher for the benefit of The Farm at Penny Lane in North Chatham County. To find out more about The Farm at Penny Lane click here. Your purchase will support the work and mission of the Farm at Penny Lane, serving individuals with severe and persistent mental illness. Ornaments will be sold for $15 each and were made expressly for this purpose. To learn more about the ceramic work of church member Karen Fisher, please click here.
Crocheted necklaces, made by a group of women from First Presbyterian Church of Aiken, SC, will be available for purchase. Sales of these necklaces provide funds for the Formula for Life Project. This project provides formula for infants born of HIV+ mothers in the Mwandi Mission Hospital in Mwandi, Zambia. Formula is provided for the first two years of the infant's life at a cost of $2/day. The necklaces are simple, colorful, and very affordable at a cost of $5. Wanda Cottongim coordinates the sales of these lovely necklaces.
Thank you for supporting these organizations and projects through the Chapel in the Pines' Alternative Gift Market!