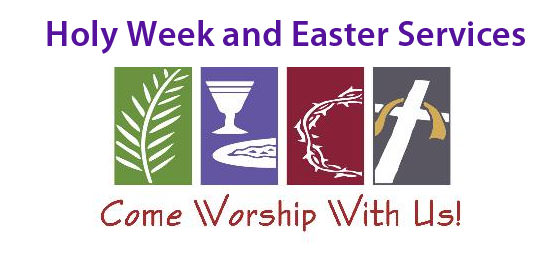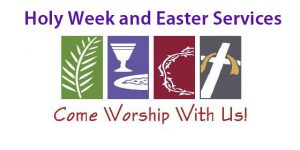 Shrove Tuesday Pancake Supper, February 25th, 5:30 p.m.
This day is alternatively known as Mardi Gras. "Shrove" is from the old English for "absolve" meaning to seek forgiveness. It is the last day before Lent, which traditionally marked a fast from eating such things as rich foods. Therefore, households would throw one last big feast! We will enjoy each other's company as we enjoy a good meal.
The Imposition of Ashes is an ancient rite that entails marking a person's forehead (or back of the hand) with the sign of the cross in ashes as a reminder of mortality-from dust to dust, ashes to ashes. This is a somber and poignant service, which features contemplative music and time for self-introspection. Members of the Bethlehem Presbyterian Church in Saxapahaw have also been invited at the request of their pastor, the Rev. Ginny Taylor-Troutman.
Adult Sunday School – "Raising Cain: Protecting the Emotional Life of Boys" beginning March 1st and continuing for every Sunday in March at 9:15 a.m. in the Hall for All
This class is available not only to parents of sons but anyone who hopes to create safe, nurturing, and creative community for boys. We will base our study on the book; e-mail Andrew to request a copy free of charge. But you don't have to have read the material in order to participate in the discussion. This class is co-led by Andrew Taylor-Troutman and Jennifer Larson.
Contemplative Services, beginning March 2 and continuing every Monday to April 6, 6 p.m.
Andrew will lead our contemplative service every Monday night during Lent. This would be a great time to participate in one of these services for the first time! After two brief readings, participants have 20 minutes of silent meditation. We conclude with Communion. If you are seeking a little quiet devotional time during Lent, please join us.
POSTPONED INDEFINITELY – Congregational Lent Retreat, March 13th-15th
Palm/Passion Sunday, April 5, 10:30 a.m.
We begin our worship by remembering how Jesus entered Jerusalem and the crowds spread palm branches on the ground to lead the way for the coming King. Then, the worship service shifts as we remember that the same man hailed as the Messiah was crucified by the end of the same week. This worship service includes the adult, children, and bell choirs as well as Communion.
Maundy Thursday, April 9th, potluck, 5:30 p.m. and worship to follow at 6 p.m. with Communion. Nursery provided.
We gather for a potluck meal in the Hall for All. After eating, we will engage the story of Passover and how Jesus instituted the Last Supper with the disciples in the Upper Room. Children are included in this worship. There will be nursery provided for ages 4 and under.
Good Friday, April 10th, 6:30 p.m.  Nursery provided.
We remember the last seven words that Christ uttered while dying on the cross. This is a somber service that includes periods of silent reflection. After remembering how Christ died, we will leave the sanctuary in silence. There will be nursery provided for ages 4 and under.
Easter, April 12th, 8:30 a.m. and 11 a.m.
In anticipation of the large attendance, we will offer two services. These services have the same order for worship, including offerings from both the adult and bell choirs, as well as Communion. Note the change of time on the second service to accommodate the flow of traffic in and out of our parking lot.
Sunday, April 19th, 11:30 a.m. Potluck luncheon to celebrate Jordan Haywood's ministry
Though not in Holy Week, I did want to highlight that April 19th will be our Duke intern's last Sunday among us. We have moved the Second Sunday potluck luncheon to this week in order to celebrate Jordan's ministry with us the past academic year.
All services will be held at Chapel in the Pines.  Everyone is welcome.