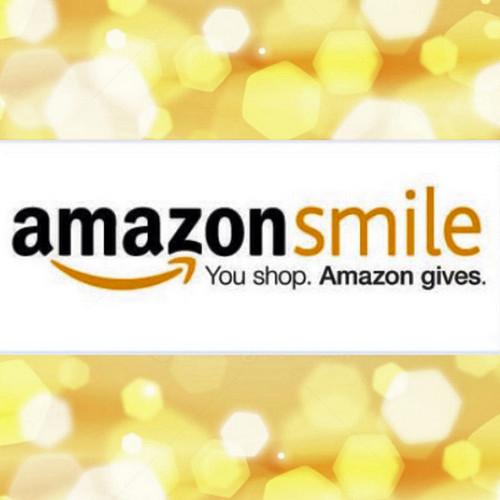 Have you heard of AmazonSmile?  This Amazon program allows you support Chapel in the Pines without any cost to you.  When you make a purchase on Amazon, 0.5% of the money you spend is given to your favorite charitable organization at no cost to you.  Chapel in the Pines is registered on AmazonSmile so when you purchase something from Amazon you can help Chapel in the Pines by selecting us as the recipient organization.  0.5% won't be a lot if only a few participate, but if we can get all our members and friends to participate in this program, the amount could provide significant financial help for us.
Would you be willing to help?  First, sign up yourself! (Heather Bogan said it took her only 25 seconds to sign up and that it was very easy.) Then, send this note to your friends and family and ask them to participate with us.  Who knows! This may be a great source of funding to help pay off our mortgage or increase funding for ministries we would love to develop and support.  To sign up for AmazonSmile and designate Chapel in the Pines as the recipient organization click here.
I have copied some FAQs from the Amazon website below. If you have other questions or concerns, please feel free to email me by clicking here.
Thank you,
Jerry Wehmueller, Treasurer
What is AmazonSmile?
AmazonSmile is a simple and automatic way for you to support your favorite charitable organization every time you shop, at no cost to you. When you shop at smile.amazon.com, you'll find the exact same low prices, vast selection and convenient shopping experience as Amazon.com, with the added bonus that Amazon will donate a portion of the purchase price to your favorite charitable organization. You can choose from nearly one million organizations to support.

How do I shop at AmazonSmile?
To shop at AmazonSmile simply go to smile.amazon.com from the web browser on your computer or mobile device. You may also want to add a bookmark to smile.amazon.com to make it even easier to return and start your shopping atAmazonSmile.

Which products on AmazonSmile are eligible for charitable donations?
Tens of millions of products on AmazonSmile are eligible for donations. You will see eligible products marked "Eligible for AmazonSmile donation" on their product detail pages. Recurring Subscribe-and-Save purchases and subscription renewals are not currently eligible.

Can I use my existing Amazon.com account on AmazonSmile?
Yes, you use the same account on Amazon.com and AmazonSmile. Your shopping cart, Wish List, wedding or baby registry, and other account settings are also the same.