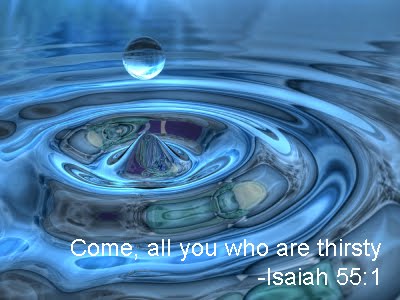 No Thirst Quenchers on August 10, 2017.
Meets 2nd and 4th Thursday of each month at 5:30 p.m.
This adult discussion group meets at

Rasa Malaysia restaurant,
410 Market Street  (Southern Village, Chapel Hill)
Click here for directions.

Contact Sandy Williams

 for more information.
Thirst Quenchers offers lively discussion on short readings that will challenge you intellectually and theologically.  The group tries to dig deep and be honest about a variety of faith-related questions and discussion topics.  Participants of various backgrounds, denominations and faiths are encouraged to attend and offer their unique perspectives. Topic suggestions always welcome.
Everyone is welcome!
---
This Week's Readings:
Pope Francis delivered another criticism of some members of his own Church on Thursday, suggesting it is better to be an atheist than one of "many" Catholics who he said lead a hypocritical double life.
In improvised comments in the sermon of his private morning Mass in his residence, he said: "It is a scandal to say one thing and do another. That is a double life."
"There are those who say 'I am very Catholic, I always go to Mass, I belong to this and that association'," the head of the 1.2 billion-member Roman Catholic Church said, according to a Vatican Radio transcript.
He said that some of these people should also say "'my life is not Christian, I don't pay my employees proper salaries, I exploit people, I do dirty business, I launder money, (I lead) a double life'."
"There are many Catholics who are like this and they cause scandal," he said. "How many times have we all heard people say 'if that person is a Catholic, it is better to be an atheist'."
— from AOL News
—-
How the faithful voted?  http://pewrsr.ch/2fSNWBY