Chapel in the Pines offers a variety
of programs that will foster growth of our faith in a welcoming atmosphere in
small groups. If you have ideas about
forming a small group, please discuss them with Barbara Strange, Education Committee chair. We are open to new groups and
also encourage your involvement in the groups now formed. We hope you will find the right group for you.
Sunday Classes
---
Exploring Together
Begins at 9:00 a.m. – We welcome new members at any time. We meet in the Exploring Together Classroom in the Education wing of the building. This class is studying the New Testament book of Acts, which relates the founding and early history of the Christian Church. For more information contact Brenda Moore by clicking here.
Modern Faith
This class is especially directed to young adults and parents of young children (although anyone is welcome to attend). The class meets in the Youth Room at 9:30 a.m. each Sunday morning.
Literature and Spirituality
Class
The Literature and Spirituality Group is reading the short story, "A Good Man is Hard to Find," by Flannery O'Connor. O'Connor once described her stories as being about the offer of God's grace to a person. We will discuss this book on March 26, 2017, at 12:30 at a member's home. Everyone is welcome! Good fellowship and good food always abounds. If you want to join the discussion and/or would like a link to a printed copy of the story, please contact Todd Adams at chapelhill5700@yahoo.com.




---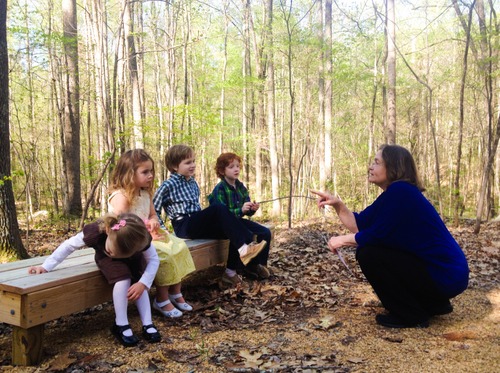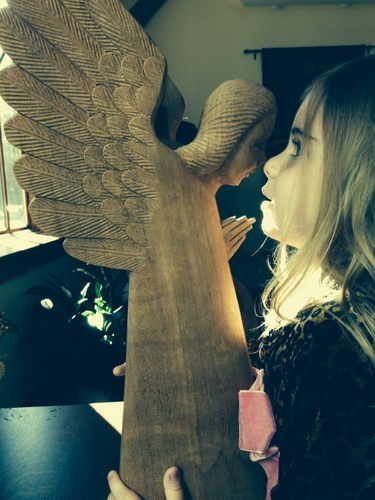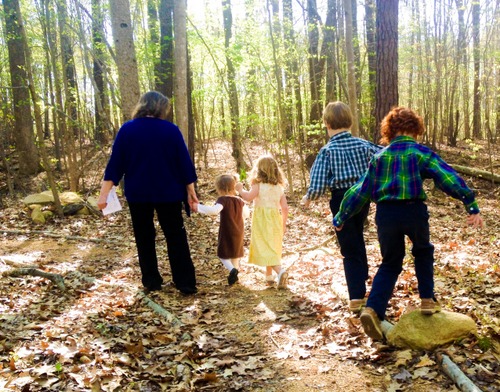 Children and Youth
Children's Ministry
May 28 is the last day until August when classes resume.
Children, ages Pre-K through 5th grade, will not have Sunday school during the summer months. All children's Sunday school teachers will have a break during these months. Those who are interested in helping with Children's Church, please contact Barbara Strange by clicking here.
Nursery
This
service is available every Sunday during Church School and Worship. Our competent paid staff and volunteers will lovingly care for your young child(ren).
---
Mid-Week Study Groups/Discussion Groups
Thirst Quenchers
This group
is for the young-at-heart (read "over 40") and meets at 5:30 p.m. on the 2nd
and 4th Thursdays of each month.
If you are interested in the ways life and theology intersect, this is
the gathering for you. You will be pushed theologically, you will be challenged
intellectually, and you will be free to share whatever thoughts and opinions
you have. The group meets at Rasa Malaysia in Southern Village. For directions and articles to be discussed are posted on the
website under "ministries" (click here).
Women's Study Group
The group meets weekly on Tuesdays, gathering at 9:30 a.m. for coffee and fellowship. The discussion begins at 10. Kerygma curriulum on Genesis isthe current focus of our conversations. Newcomers are welcome any time. [NOTE: On the second Tuesday of each month, the group volunteers at Take and Eat Food Pantry.]
CONVERSATIONS ON RACE
Are you interested in working toward racial reconciliation in our community and our world? Would you like to challenge yourself to understand how issues of race affect our communities, schools and churches? All are welcome to join us for conversation which will spur us on to action. We meet every Wednesday, 10:00 a.m. at the church. For more information please contact Sandy Williams at swilliams49@gmail.com.

DEVOTED READERS

Love to read? Enjoy discussing books with others? This is the group for you! Devoted Readers was organized about 8 years ago. We would like to share our love of books with other women in our church. We currently meet on the first Wednesday of the month at 10:30 a.m. at the church. We read mostly current fiction and some non-fiction we find of interest.
Each month one of us leads the discussion on the chosen book. If you are interested in joining Devoted Readers, please come on Wednesday, whether you have read either book or not. We would love to have you join us. For more information, please contact Lynne Hoerter at hoerter1@gmail.com or calling 919-929-2612.